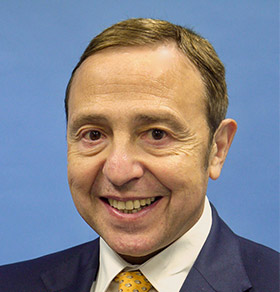 Professor Stephen Kaye
Professor Stephen Kaye is a consultant ophthalmologist at the Royal Liverpool University Hospital NHS Trust. He has a national and international reputation for his research into refractive disorders of the eye and the clinical management of patients with disorders of the cornea.  He helped established the Excimer laser refractive service at St. Paul's Eye Hospital and Unit over 20 years ago. He is lead of the Corneal Service and the Integrated Clinical Academic Training programme for Ophthalmology.
Speak to a specialist
Speak to one of our specialists at St Paul's Laser Vision by clicking the button below to call or email.
Contact Us
Book a FREE consultation
Alternatively, why not book a free consultation and speak directly to one of our consultants.
Book now